The Secret in the Dirt Blog
Welcome to the Secret in the Dirt Blog, where members, staff, and guests contribute their wisdom. You can search by category using the menu item above
How to Maintain a Proper Golf Stance: Part II
In my last blog, I discussed how to maintain the proper golf stance through strengthening and flexibility of the lower body. In Part II, I will discuss the upper half, trunk region. The upper body is extremely important in the golf stance. Since your arms attach to your trunk, it is essential that you have a consistent trunk position to avoid varying positions with your upper extremities and furthermore, your swing position.
Part II: Trunk Stabilization:
There are a few key componets to maintaining an erect posture.
To avoid the hunched over shoulder position, you must have strength to pull and hold your shoulders back.
1.Scapular Retraction (Squeeze shoulder blades together): Squeeze shoulder blades together while slightly pulling them down (do not shrug your shoulders upward); You can perform 10-15 reps, several times throughout the day, when seated at your desk, driving in the car, etc. As this becomes easy, you can add resistance bands or weights for greater strengthening.
To maintain to the erect spine posture, you must also have good trunk support from your abdominal muscles. The most functional abdominal muscle is the transverse abdominus muscle due to it's relationship to the spine. By contracting theses muslce, you provide a corsett like support to the spine to hold it into your desired position.
2. To Strengthen Transverse Abdominus Muscles: Lying on your back with your knees bent, tighten your abdominal muscles by pulling your belly button down toward your spine without expanding rib cage (taking a breathe). You can place your hands on your lower abdomen to feel the muscles tighten. Hold the contraction for 10 seconds, rest, and repeat 10x. You can also perform this seated or standing or with any activity such as bending, lifting, pushing, or pulling to give your spine additional support.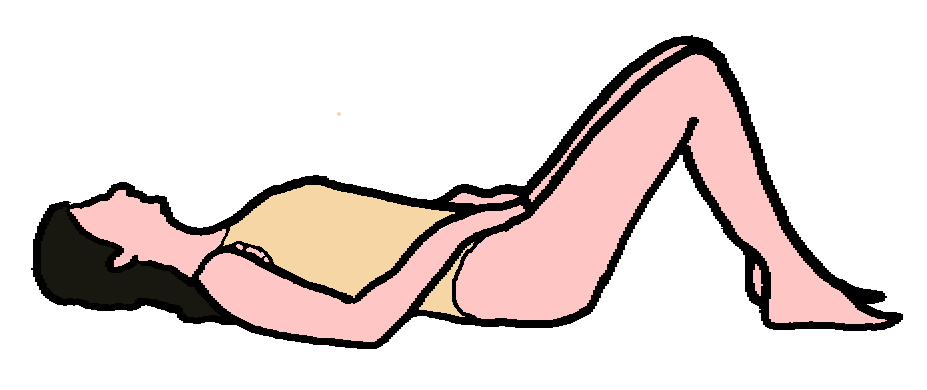 Peform both the scapular retraction and transverse abdominus stabilization daily to strengthening your trunk, and allow you to maintain proper posture during your stance phase of your swing.
Megan Cesario, PT
Licensed Physical Therapist
Strive to Thrive